Dining Room

The dining room consists of a large open space with numerous large windows overlooking the meadows around the home. The solid oak table will serve as a wonderful place to congregate with your family as the morning sun rises through the east-side windows. In the evening, when the weather is cool, open the windows and enjoy the evening breeze as you sit with your family to enjoy your dinner.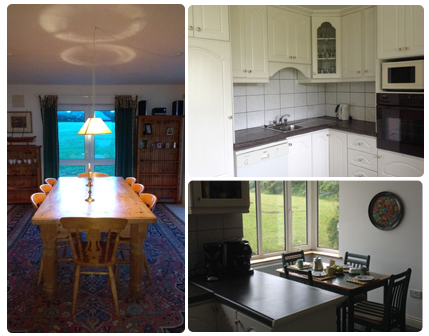 House Rules
Please consider the following rules when booking this property:
Pets allowed with prior approval
ABSOLUTELY No parties/events
Exclusive Lakefront Home on 5 Acres.
Look Now!
Vikings Landing is a gated lake-front property in beautiful Dromineer, Ireland. Built originally in 1996 and upgraded in 2016.
You will have an amazing hillside view of Lough Derg (Lake Derg), free Wifi, a massive fireplace, 4+ acres of secluded private land and private lake-front access.