Traveling to Vikings Landing
Shannon airport is the closest airport. Anyone traveling from the US will find great deals flying into Shannon from almost any major hub in the US. We usually use Skyscanner.com to find good deals. As long as you book ahead, you can find round-trip flights from hubs like JFK, Newark, Atlanta or Detroit for under $700. If you are traveling from Europe, there are plenty of flights into Shannon as well. We often use Ryan Air or Transavia.
Arrival
You can arrive by car or service. The drive from Shannon airport is about 45 min. Please bear in mind, folks in Ireland drive on the wrong side of the road (lol). If you are going to rent a car, remember "little left, big right turns." You'll get a stick-shift car, unless you request an automatic. Also, pre-purchase your car insurance. You do not want to buy it at the rental car counter.
Once you arrive at the home, we will have our host contact meet you and provide you with all of the necessary information to enjoy your stay. We ask that you please provide us with an itinerary of your trip to assure we will meet you on-time.If you prefer to be picked up, we can arrange for a car hire service to get you as well. If you are going to select a car hire service, please remember that you'll need to organize separate trips to grocery stores. All in all, driving in Ireland is not bad. Drivers are very courteous, especially in the rural areas.
Your Stay
We do not have maid services. If you need anything during your stay, you will have a contact person to reach out to.
For specific things to do in Ireland, you can always visit our blog and find out what this amazing country has to offer.
Departure:
A cleaning fee is charged upon departure.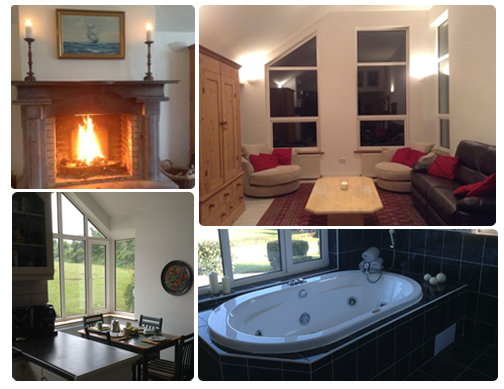 Traveling from Vikings Landing to other parts of Europe:
One of the best features of Vikings Landing has nothing to do with the home at all. It has to do with its proximity to Shannon airport. Shannon is a connecting hub for Ryan Air, which flies virtually anywhere in Europe inexpensively. Here are some example rates from Shannon Airport (one-way):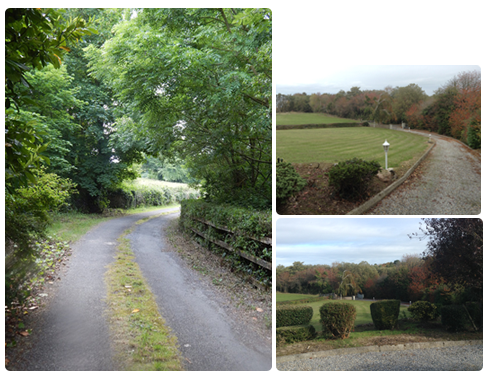 If you want to see up-to-date rates, visit Ryan Air directly. ryanair.com. There are even more deals out of Dublin airport, a 2 hour drive away.
Exclusive Lakefront Home on 5 Acres.
Look Now!
Vikings Landing is a gated lake-front property in beautiful Dromineer, Ireland. Built originally in 1996 and upgraded in 2016.
You will have an amazing hillside view of Lough Derg (Lake Derg), free Wifi, a massive fireplace, 4+ acres of secluded private land and private lake-front access.