Hotels content coming soon.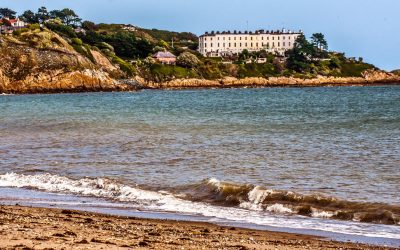 Fitzpatrick Castle Hotel Today I visited the Fitzpatrick Castle Hotel. Sitting atop a hill embankment and overlooking the beautiful seaside town, I feel like in an idyllic set of a traditional Irish country movie.  For anyone looking to escape the bustle of Dublin,...
read more
Exclusive Lakefront Home on 5 Acres.
Look Now!
Vikings Landing is a gated lake-front property in beautiful Dromineer, Ireland. Built originally in 1996 and upgraded in 2016.
You will have an amazing hillside view of Lough Derg (Lake Derg), free Wifi, a massive fireplace, 4+ acres of secluded private land and private lake-front access.